We will be holding far more Club events  this year just waiting for dates
LINKS BELOW TO ALL THE SHOWS
We are on
You can also follow us on Twitter
For up to date information please visit us on Facebook or Twitter and your news letter. As from Two weeks before all our shows we update the information
………………………………………………………………
E-Mail us
——————————————————————————————————-
Events for 2019
FEBRUARY
14-17th The Classic car show EXCEL London (See Flyer in Magazine)
Club stand
MARCH
22-24th Classic car show NEC. (See Flyer in Magazine)
Club Stand
APRIL
30 April -2nd  May The Commercial Vehicle Show NEC Birmingham.
MAY
(Includes bank holiday Monday)
4-6th East Midlands Steam Rally
 you need to book this show, please contact me
JUNE
7-9th British Motor Museum 
Transit van club event 
we are still at Gaydon ( see page on this event inside this magazine )
28-30th  Banbury steam rally 
 you need to book this show, please contact me
AUGUST
Club Holiday " The Belgium Tour " !! 
 dates are 7th to the 13th August we will be at a show on the 9/10 /11 August.
 More info in the next magazine.
More dates will be added in the next news letter
Cheap entry and Camping for early entry, loads to do Traders and technical help all week end, 
CARFEST 
We have a club stand at carfest again this year please send pictures of your van this year they do need to be in the vintage village so pre 1980.
———————————————————————————————
 Club stand at the NEC if you would like your van on the stand and are a  members we need vans for this year.
 We are at the NEC again in March and November and have a some of the best Ford Transits in the country on show along with a display of 54 years of Transit memorabilia. Come and see us well worth a visit to what is the best indoor classic show in the UK.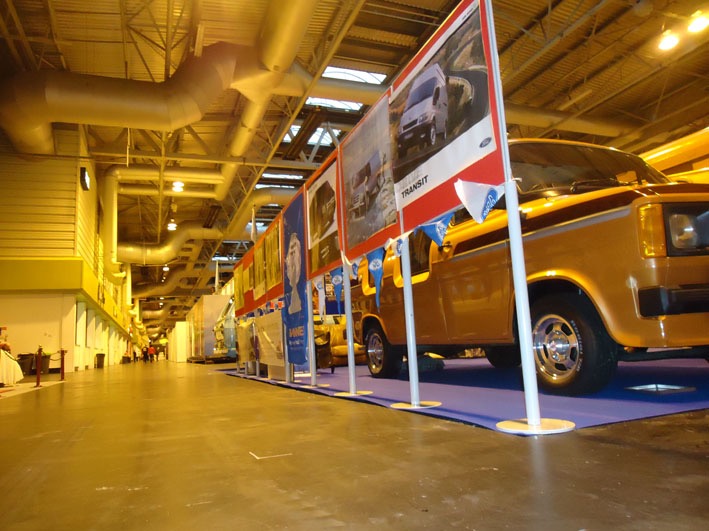 You can email for pre-entre form.